Carlos Reyes in San Juan Chamula

Carlos Reyes: Hasta en la calle he teñido
Log into your Vimeo account to see the video.
In San Juan Chamula, Carlos Reyes collaborates with the award-winning weaver María Patishtón and also meets her granddaughter and heir to the art of weaving, Petrona Patishtón.
In Chiapas, other plants are used to produce the red color, but Carlos invites the weavers to use dye made with the expensive Grana Cochinilla from Oaxaca.
With the Carnival close, however, the house is teeming with visiting family, and the dyeing process proceeds somewhat differently than the way Carlos is used to working at his studio in Mexico City...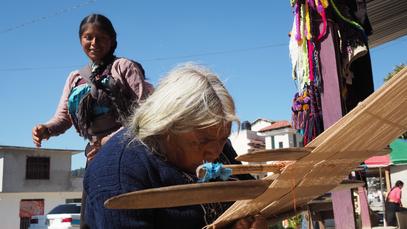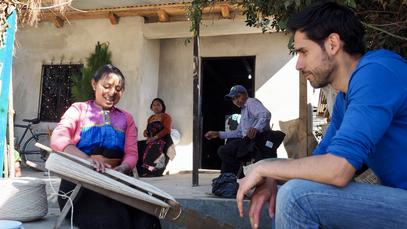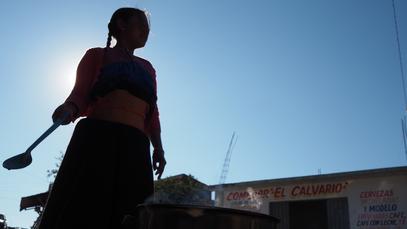 Vocabulario al capítulo
Sustantivos
olla f
fuego m
leña f
calle f
reboso m
humo m
banqueta f

conocimiento m
corazón m
Verbos
arder
costar /ue
enseñar >< aprender
parecer
prender

recordar /ue
teñir
tocar
ver
Adjetivos y otros
chistoso
grato
tardado