Ethnic pride and cultural awareness in San Juan Chamula.
Vocabulario al capítulo
Sustantivos
antepasado
cargo
hilo
hoja
lana
peluche
pulsera
tela
telar
tinte natural

Verbos
entender / comprender
preguntar >< contestar
vender >< comprar
enseñar >< aprender
teñir
tejer
bordar
sembrar
coser
Colores

amarillo
azul
verde
rojo
morado
turquesa
negro
blanco
celeste

The Church of San Juan Chamula
San Juan Chamula is famous for its beautiful church and for the towns rejection of the mestizo culture.
The prayers for John the Baptist and the saints in the church include rituals with Pox, soft drinks, Copal incense, candles and pine needles from the Ocote tree.
The Evangelist crisis in the mid-70s is an example of how to deal with the apostate: the Chamulans who converted were expelled from the city and had to try to settle elsewhere.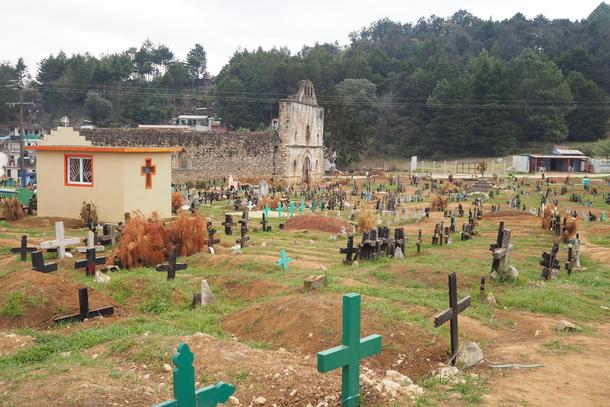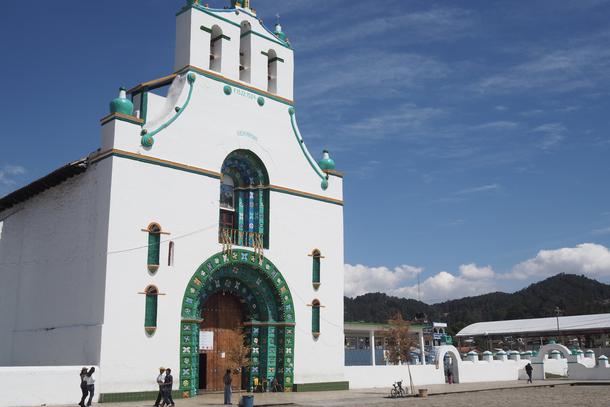 Más sobre...orgullo étnico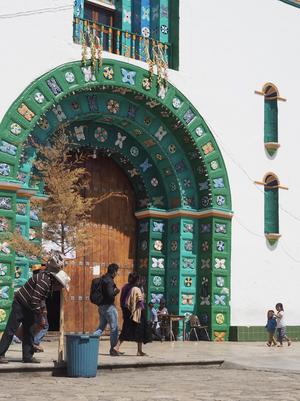 Maya designs and textile art
Learn moore about Mayan textile art and the works of Petrona on the next pages.
Native mexican languages and cultures
To learn more about the tremendous amount of Mexican languages and cultures, see the chapter: