Vídeo: Las tejedoras felices de Pantelhó
Log into your Vimeo account to see the video.
In Pantelhó live the award-winning weavers Angela and Ceci Pérez, who immediately made a big impression on Carlos Reyes.
Hear how La Virgen speaks to the weavers, get the names of local designs in Tzotzil, come along on a trip to the countryside – and get the recipe for living a life of happiness.
Placing the knot..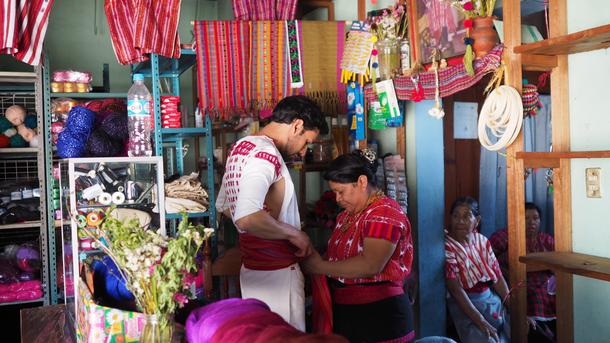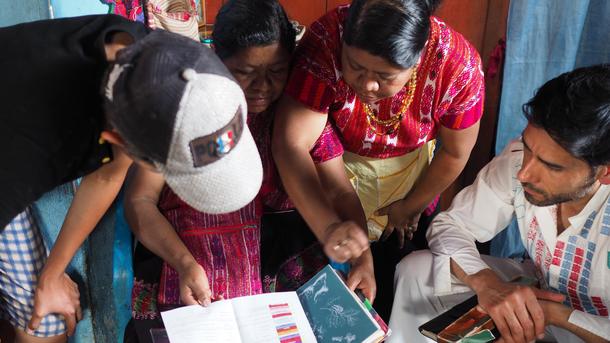 Vocabulario al capítulo
Sustantivos
La Virgen
campo m
comunidad f
copia f
dibujo = motivo m
experiencia f
hermanas
huipil m
la primaria f
leña f
motivo m
pieza f
planta f
relación f

tejedora f
Verbos
aprender >< enseñar
cortar
crear
decidir
empezar /ie
intercambiar
mostrar /ue
participar
presumir
sentarse /ie
sentirse /e->i
tejer
teñir /e->i

trabajar
tratar
usar
Adjetivos y otros
hermoso adj
especial adj
amoroso adj
inmediato adj
feliz adj
chico = pequeño
difícil >< fácil
poco a poco
entusiasmado adj
fiel adj
sencillo adj