A Saint of Death with it's own magazine: "Devoción a la Santa Muerte"

Video: Devoción a La Santa Muerte
Log into your Vimeo account to see the video.
When the Santa Muerte cult was at its peak, several weekly magazines aimed at the worshipers were published. The journalist in this video worked for 3 years at the magazine La Devoción a la Santa Muerte and visited hundreds of followers.
Hear him talk about prayer meetings, about highlighting the positive sides of the cult, and about trying to avoid dangerous environments. Before you watch the video, check out the vocabulary.
Vocabulario al capítulo
Sustantivos
altar m
amor m
comerciante m
culto m
cárcel f
devoto m
dinero m
educación f
entrevista f
fe f
ladrón m
miedo m (tener miedo)
muerte f
oración f
peligro m

promesa f
revista f
ritual m
salud f
tatuaje m
trabajo m
vida f
Verbos
comprar >< vender
creer
cuidar
cumplir con
entregar
mejorar
ofrecer
parecer

pedir
prometer
proteger
rezar
robar
sacar
secuestrar
solucionar
Adjetivos y otras
bien adv
bueno><malo adj
peligroso adj
pobre adj
popular adj

Worshipers and globalization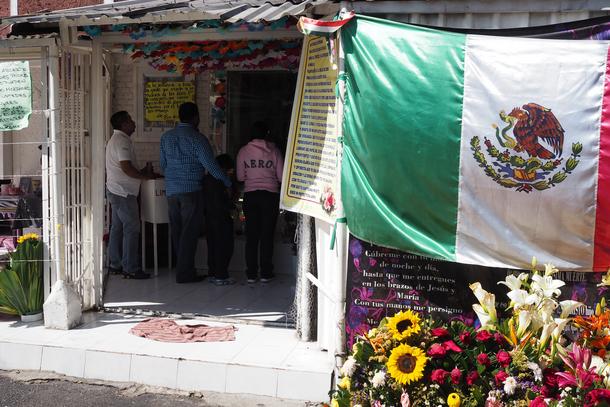 A large part of La Santa Muerte's worshipers have been in touch with the prison world, but calling her the Saint of criminals is an oversimplification. According to Regnar Albæk Kristensen, the cult is especially popular in neighborhoods that live off market sales and trade – on one or the other side of the law – which are at the same time the people that are most sensitive to structural change in a globalized world.
Those neighborhoods were strongly affected by the economic uncertainty that followed when Mexico joined NAFTA in 1994. During the mid-1990s, many of the traders were forced out of the legal market and into a gray zone area of selling ​​copy products and smuggler goods.
Many got in touch with the law and in a country where justice largely depends on one's ability to pay for qualified legal aid, you may feel a need for help from higher powers.
Regnar Albæk Kristensen estimates that in 2008 around 1,500 street altars were erected in CDMX alone and that 30,000 worshipers prayed in the streets every month to La Santa Muerte. At that time the number of followers had risen to about three to five million in Mexico alone and the cult had also spread to the United States. * 1
La Santa Muerte in a historical perspective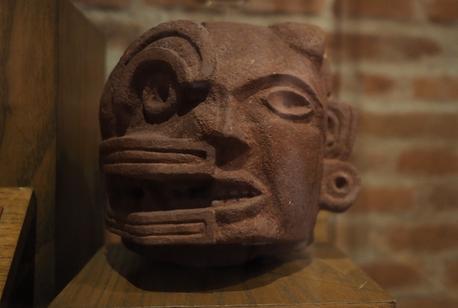 The first source known to mention La Santa Muerte was the anthropologist Oscar Lewis, who in Los hijos de Sánchez (1961) describes how women in 1940s and 1950s secretly performed rituals, prayers or 'novenas' that were supposed to be repeated in secret nine nights in a row to bring back unfaithful husbands.
The current Santa Muerte is a complex figure that works on several levels. She can both provide you with protection and help you harm your enemies, she is both good and evil, both sacred and human, but the way the followers worship her in private and in a non-institutionalized way remains the same.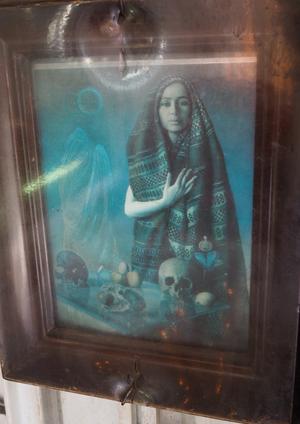 Más sobre...
A bit on NAFTA, Globalization and Mexican economy:
In 2014 Mexico had been in NAFTA for twenty years. Mark Weisbrot gives a status on what Mexico got out of the agreement. The article is from The Guardian: