Jerga mexicana y una batalla de rap en Bellas Artes

Vídeo: Jerga mexicana en Bellas Artes
Log into your Vimeo account to see the video.
Mexican slang is extremely rich. In this video two young Chilangos explain the use of a variety of Mexican slang expressions, so now you can finally learn what Órale really means and what expressions you absolutely only should use amongst friends and never around family or elder persons.
Vocabulario al capítulo
Expresiones para explicar una cosa
algo expresivo...
algo sorpresivo...
es como...
es cuando...

es por ejemplo...
igual...
o así...
o sea...
otras cosas...

otro significado...
puede ser...
se usa para muchas cosas...
significa...

Rap battle på Bellas Artes

Vídeo: Batalla de rap en Bellas Artes
Log into your Vimeo account to see the video.
Language is about much more than just communicating your point of view.
See if you can keep up with the pace when 4 guys challenge each other in rap battle at Bellas Artes in front of a concentrated audience.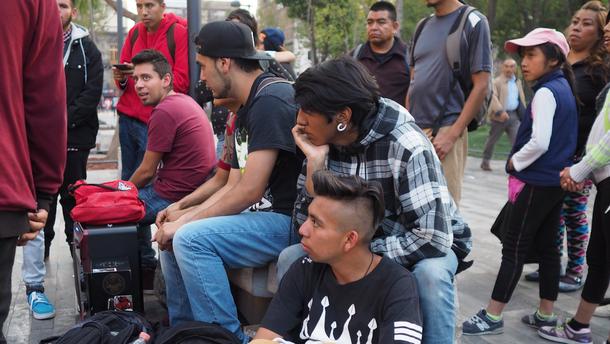 How much did you understand?
1)
Cuando no conoces el nombre de alguien, dices:
2)
En la familia NO se debe usar esta expresión:
3)
¡Qué chingona! significa:
4)
Si hablas con alguien de tu familia, puedes decir: