Buy access
The material consists of:
Website with short introductions, photos, glossaries and interactive comprehension tests. The videos are embedded here.
Aproximately 30 short webdocumentaries with Spanish subtitles.
You purchase access to the videos alltogether as a series through Vimeo. Buy access
Once you've purchased the series of videos, the different videos will be visible to you on the according webpage.
Technical stuff: choose subtitles, speed and about access through Vimeo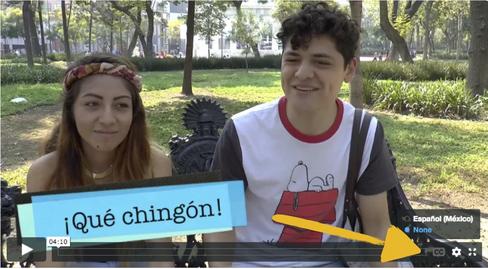 The short format of the webdocumentaries allows you to watch each video several times and practice your understanding of the spoken word the way that suits you best.
Depending on how confident you feel, the format of the videos allows you to choose whether you want to watch the videos with or without Spanish subtitles or maybe at a lower speed.
Subtitles: klick on CC to choose subtitles.
Speed: On the 'wheel' next to CC you can choose a lower speed.
Quality and your internet connection: Vimeo plays the videos at the highest possible quality, but you can choose a lower quality yourself if you experience problems with the connection.
Videos: to see the videos you have to be logged into Vimeo
Problems? If you experience problems with a page, try first to reload the page. Press: CTRL + F5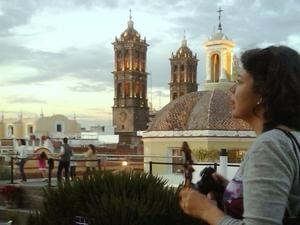 About the author
Suzan Desezar has taught Spanish as a foreign language and Cinematography for many years at colleges.
Apart from this edition she is the author of another interactive book with videos En la pandilla somos familia (Systime).
The edition won The Danish Ministry of Education's Award for Best Learning Material 2016 and was Shortlisted for BELMA 2016 (Best European Learning Material Award).
aMateMedia
If you have comments or questions, please contact the editorial aMateMedia